Join us at Towson University for this Live Event!
SAFe® DevOps Training (in-person)
Summary of this live, in-person event
The SAFe® DevOps course helps people in technical, non-technical, and leadership roles optimize their development value stream from end to end. Take this course with the rest of your cross-functional team to map your current value stream from concept to cash. Design a Continuous Delivery Pipeline that's relevant to your business. And get the guidance and tools you need to work effectively in distributed teams. This class will be held in-person. There will not be a remote option available.
Quick Overview of this LIVE Event
When: September 25 & 26, 2023
Where: Towson University
Presenter: Linda Cook
Contact: linda@projectcooks.com
LUNCH WILL BE PROVIDED
Please fill out this form to begin the registration:
What's included with this course: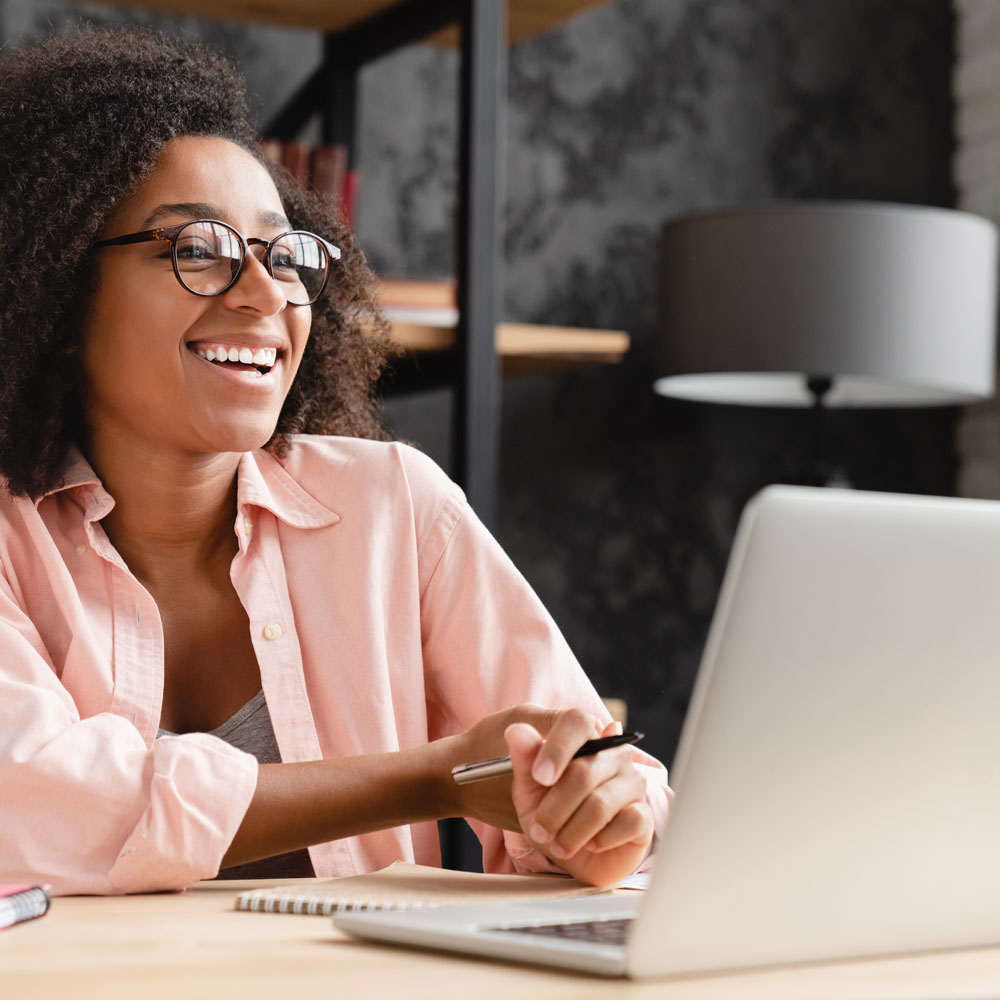 Course materials
Access to SAFe® Collaborate, a visual online workspace
One-year membership to the SAFe® Community Platform
Access to content, tools, and resources you need to practice SAFe every day
SAFe DevOps certification exam
This course qualifies for 15 Category C PDUs from PMI for the PMI-ACP and PMP certifications
Lunch will be provided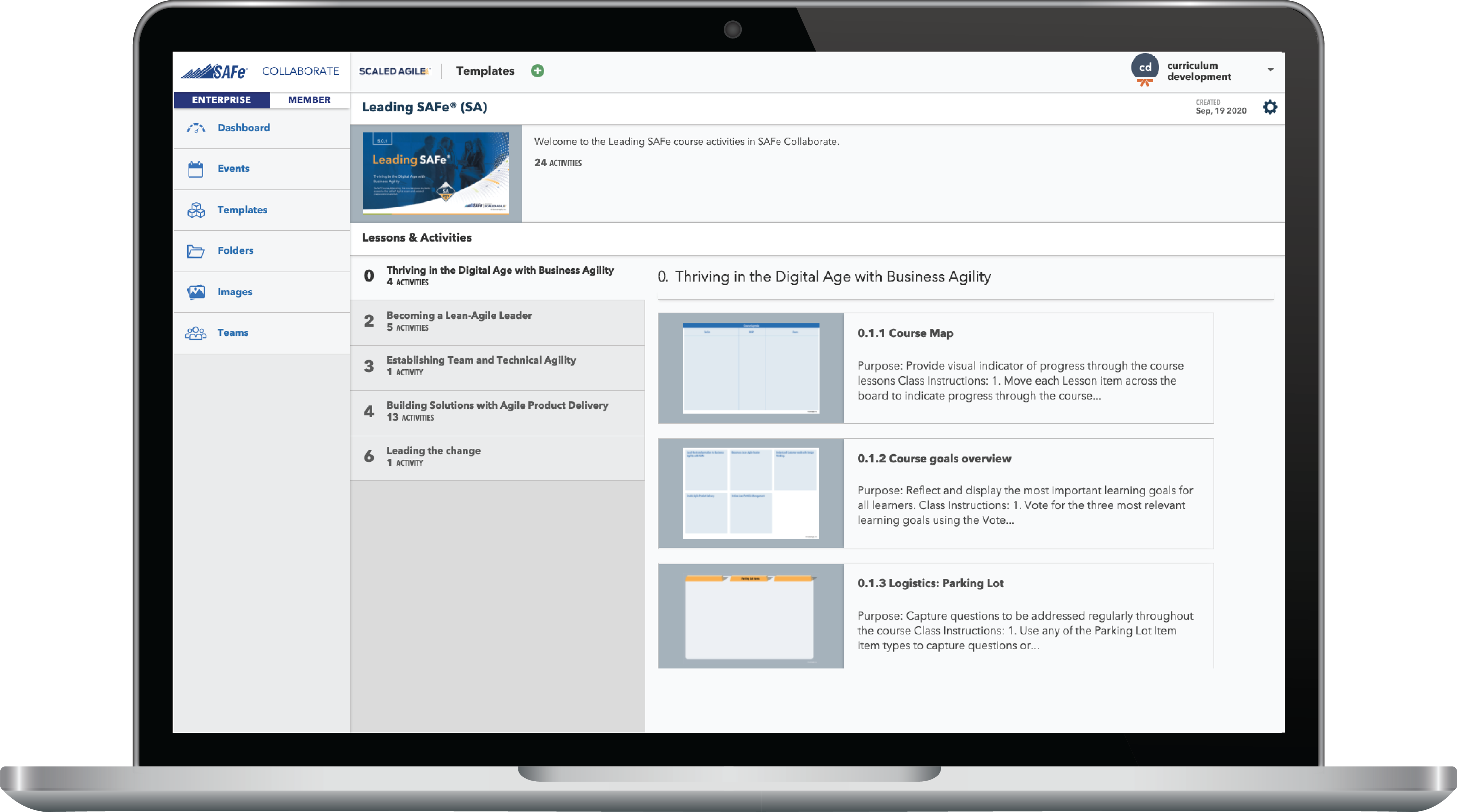 SAFe® DevOps answers the questions:
What is DevOps and how does it enable strategic business objectives?
What are the mindset, culture, and technical practices to successfully define, build, test, deploy, and release?
How do I use value stream mapping to measure flow and spot bottlenecks in the delivery pipeline?
SAFe® DevOps Attendees learn:
How to incorporate continuous testing and continuous security into the delivery pipeline.
How to integrate continuous exploration, integration, and deployment, and release value to end users on demand.
How to design and implement an actionable DevOps transformation plan tailored to your organization.
How to evaluate and improve your current state using tools like the DevOps Health Radar and Transformation Canvas.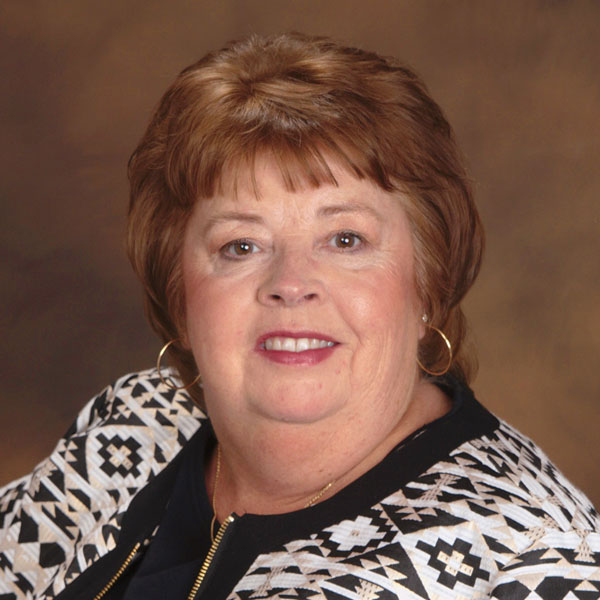 Linda Cook
Chief Learning Officer
Linda Cook, a recognized technology leader and Agile Transformation expert, is committed to helping organizations achieve their strategic goals. With over 21 years of experience as an IT executive, Linda offers a unique blend of leadership, innovation, and vision which allows her to tackle the most complex organizational challenges. She currently leads a Lean/Agile consulting practice for Project Cooks, LLC. Feel free to reach out and email Linda.
Get ready to level up your skills and boost your career with the incredible SAFe® DevOps Training!
Join expert presenter Linda Cook on September 25 & 26, 2023 at Towson University for a transformational learning experience. This is your chance to dive deep into the latest industry trends and techniques, and emerge as a true leader in the DevOps field. Don't miss out on this opportunity to elevate your game.
Sign up today and get ready to ignite your potential!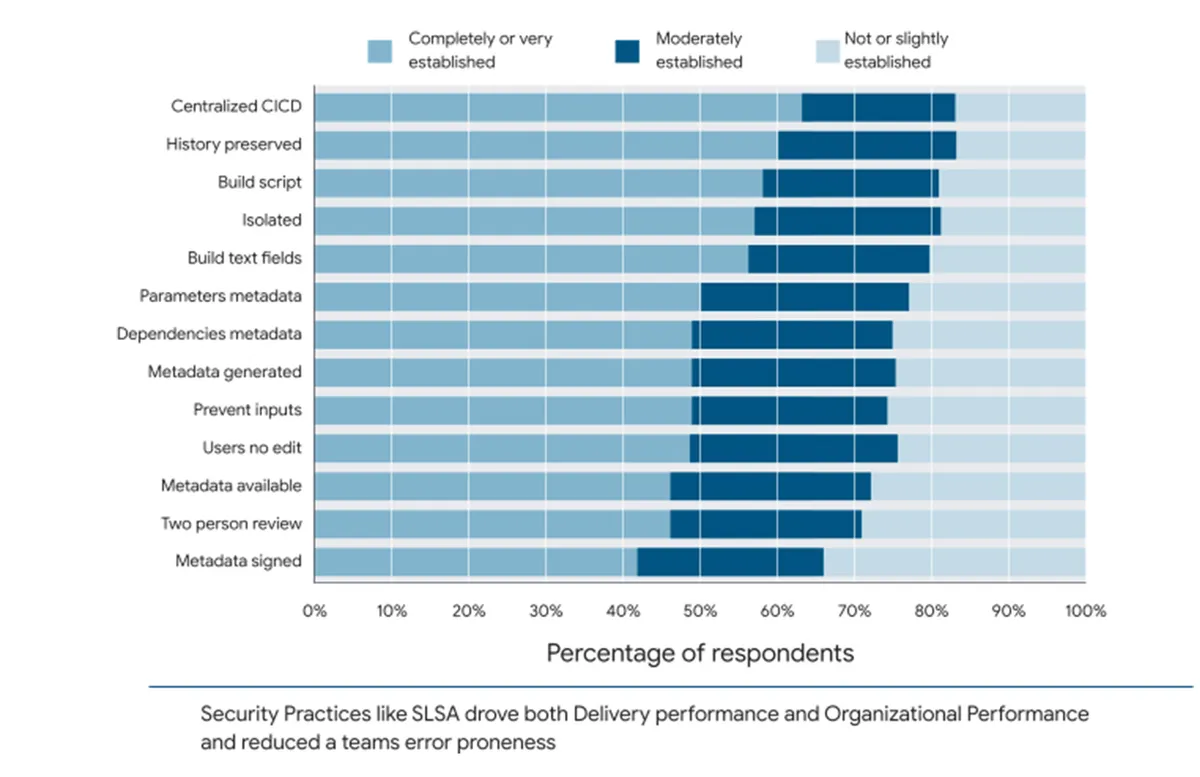 2022 Accelerate State of DevOps Report
Google's 2022 Accelerate State of DevOps Report found a broad adoption of secure software supply chain practices, with organizations with high-trust, low-blame cultures leading the way. The report surveyed over 33,000 individuals and focused on supply chain security, using the Supply-chain Levels for Secure Artifacts framework and NIST's Secure Software Development Framework. Continue Reading »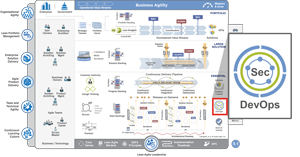 CALMR
SAFe's CALMR approach to DevOps is a mindset that guides organizations toward achieving continuous value delivery by balancing advancements in delivery culture, automation, lean flow, measurement, and recovery. This approach unites everyone in the value stream toward achieving extraordinary business outcomes, resulting in increased frequency, quality, and security of product innovation, decreased deployment risk, and improved solution quality. CALMR serves as the pillars of DevOps excellence and guides the decisions and actions of everyone involved in enabling continuous value delivery. Explore more about SAFe's CALMR approach and training at scaledagile.com.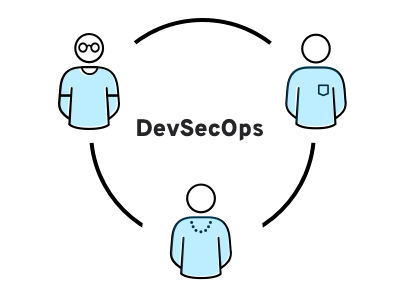 What is DevSecOps?
DevSecOps stands for development, security, and operations and is an approach to integrate security into the entire IT lifecycle. It emphasizes the need for security to be a shared responsibility from end to end, rather than just being handled by a specific security team in the final stage of development. DevSecOps requires thinking about security from the start, automating some security gates, and selecting the right tools to continuously integrate security. Continue Reading »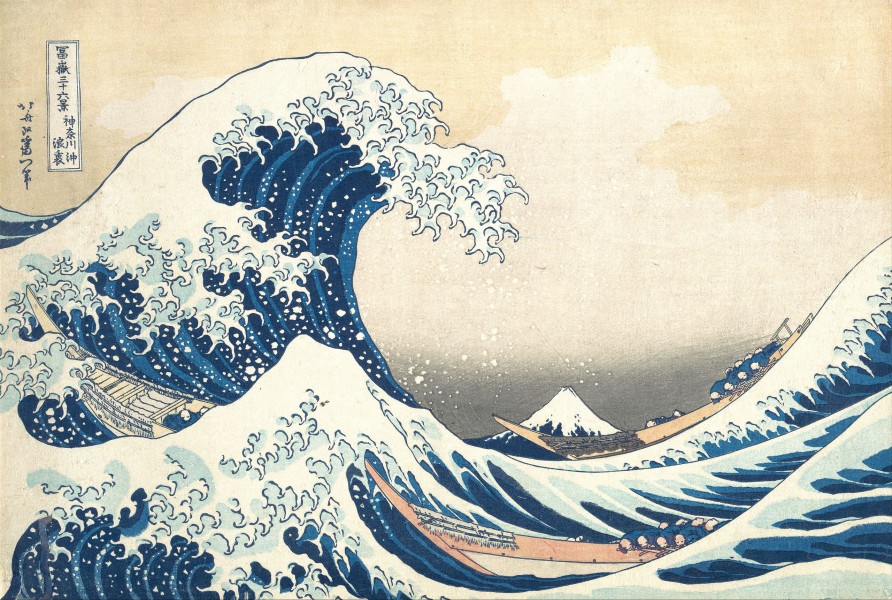 The Rise of Value Stream Management (VSM)
Value Stream Management (VSM) is the new tool category that ties together the disciplines involved in delivering business value to the customer, such as business planning, product management, Agile development, DevOps, and Service Management. VSM is a management technique that focuses on increasing the flow of business value from customer request to customer delivery. Continue Reading »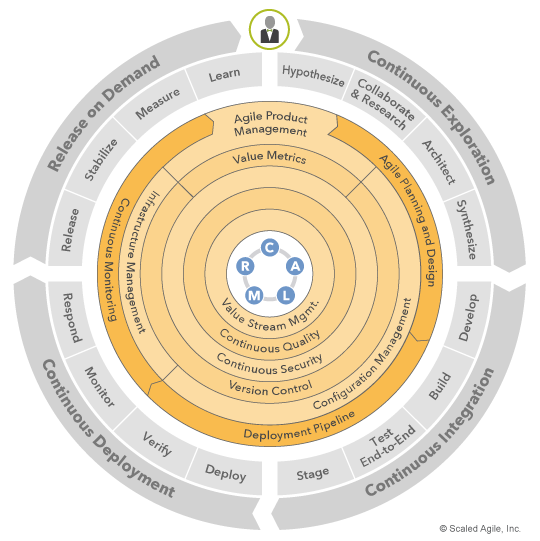 DevOps Practice Domains
SAFe's DevOps Practice Domains introduces the technical skills and tools necessary for the Continuous Delivery Pipeline in DevOps. The knowledge needed for DevOps success is grouped into domains that perform critical functions in the value stream. The mindset that guides DevOps behavior and decision making is CALMR, which is not a practice domain but the center of the DevOps practice domains. Continue Reading »