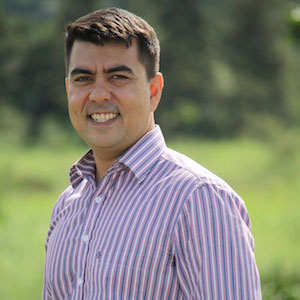 Samuel Crescêncio
Samuel is a software engineer with over 20 years of hands-on experience. He's helped to architect, develop, test and deliver solutions for several different niches such as education, retail, financial, telecom, energy, risk management and others. He is also an author, trainer, speaker, entrepreneur and an experienced executive.
He had the opportunity to deliver global solutions built with the most advanced technologies, platforms and architectures to date such as Java, C#, C Ansi, PHP, Ruby and RubyOnRails, GWT, Python, Node.js, Angular.js, Android, IOS, and others.
Samuel had been the founder and CEO of OnCast, a company that provided software outsourcing and helped to establish a new standard for lean and agile software development, influencing the culture a large community of software companies.
In 2015 he founded LeanIT101.com – a consulting firm with a global team that offers transformation solutions comprehending everything to really make lasting transformations. LeanIT101 services range from coaching the executives, to digging in and teaching developers on how to write clean code using TDD.
Samuel created the Lean Pyramid, a software engineering model that helps to balance efforts and understand the myriad of aspects related to transform how a company delivers software. Samuel currently maintains the blog piramidelean.com.br (portuguese) and is soon starting the english version at theleanpyramid.com. He is also a co-author of the most complete book written in Portuguese about agile methodologies.
Samuel is a frequent speaker at national and international conferences. He had been a co-founder and chairman of agile conferences such as Ágiles2009, Pensando Lean Forum, Agile Brazil Conference and the Lean IT Summit Brazil.
Samuel served as a member of the board of directors of the Agile Alliance from during 5 years where he helped to manage the multi-million dollar budget and expand the organization's operations internationally. He's helped to create the Agile Alliance Brazil and Agile Alliance New Zealand, the first arms of the organization outside USA. Samuel is based on the beautiful Florianópolis, Brazil.