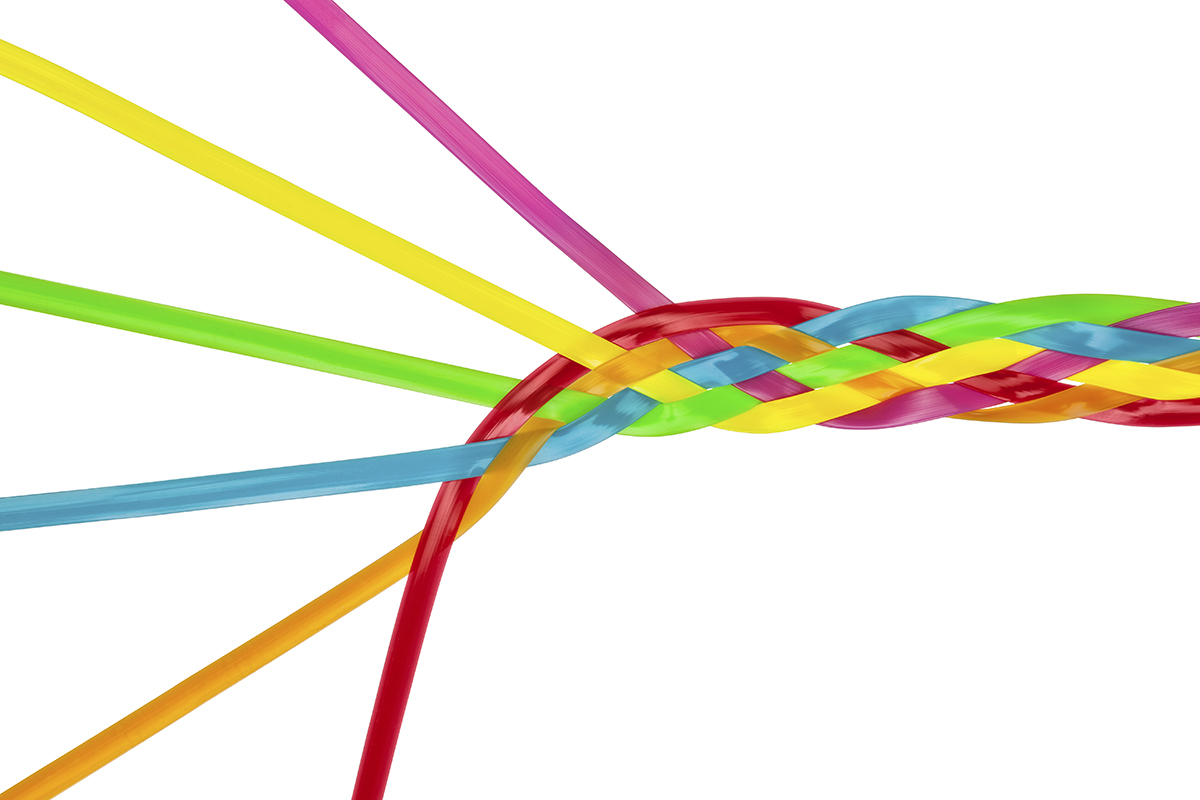 You've heard the terms 'Agile' and 'Scrum' and wonder if they're a passing fad or the latest enablement solution. I've built a career deciphering between the two, teaching clients why Agile works and the best ways to increase R.O.I. with as little overhead as possible.
Want to know why? Read on for the ultimate list of benefits seen adopting an Agile process and why it's not just today's marketing buzzword.
Increased Productivity
Agile development requires teams of individuals to work together, collaboratively, sharing knowledge and updates at the same time. This cuts down on the back and forth we often see when teams work in silos on the same deliverables. With agile, tasks are broken down into smaller pieces, discussed in scrums and completed.
The Happiness Factor
We've all heard that happy employees are more effective, more motivated and provide more output. Well, it's true. An Agile system provides a clear path to the day's goals and deliverables and requires the employees take charge and be accountable for their workload—without any dreaded micro-management. It's a way to empower staff, not limit them, by giving them the visibility to collaborate and engage with individuals they may not otherwise work with.
A Faster R.O.I.
Completing smaller, broken down tasks proves the bigger project is closer to being completed. Agile also allows stakeholders to be involved in every step, seeing parts completed quickly, having input on how to optimize and allows project managers to ask questions on more specific things so the project is done right the first time. Being able to prioritize the most important tasks also keeps the project moving in a timely manner and helps deliver on time.
Staying Within Budget
Gone are the days clients request obscene amounts of changes or try to swiftly inflate the scope of a project (without inflating price). By being agile, your project managers, developers, and most importantly, your client, are all on the same page on a daily basis. When things go awry, the ScrumMaster can alert the troops to help reset expectations without stalling production. This keeps the budget and timeline as promised.
Challenge Identification
There's nothing worse than a project going off the rails for your team and your client. With Agile, challenges are seen faster and more visibly and can be addressed immediately. Identifying issues early helps to decrease time spent re-working tasks. It also forces product managers and clients alike to make quick decisions to eliminate the need to extend timelines.
Market Leadership
When your product is released faster than your competitors, you position yourself as the authority. Agile developments aids in this type of environment, allowing you to release faster and thus creating iteratives thereafter that keep you ahead of the game.
The benefits to incorporating an agile practice into your organization are vast and many.
Collaborative. Responsive. Adaptive.
Need to get moving in the right direction, contact us today and let's get started. Don't just talk about Agile start practicing today! Register NOW for our Agile course offerings.